We are excited to announce a release of datalaoder.io Help Center, an easy experience to discover dataloader.io, engage in online community and get support.
dataloader.io Help Center incorporates Single Sign-On to simplify access to the Help Center. Simply, click on a new Help Center button on the top right of the screen and you will be directed to the Help Center without re-typing username and password.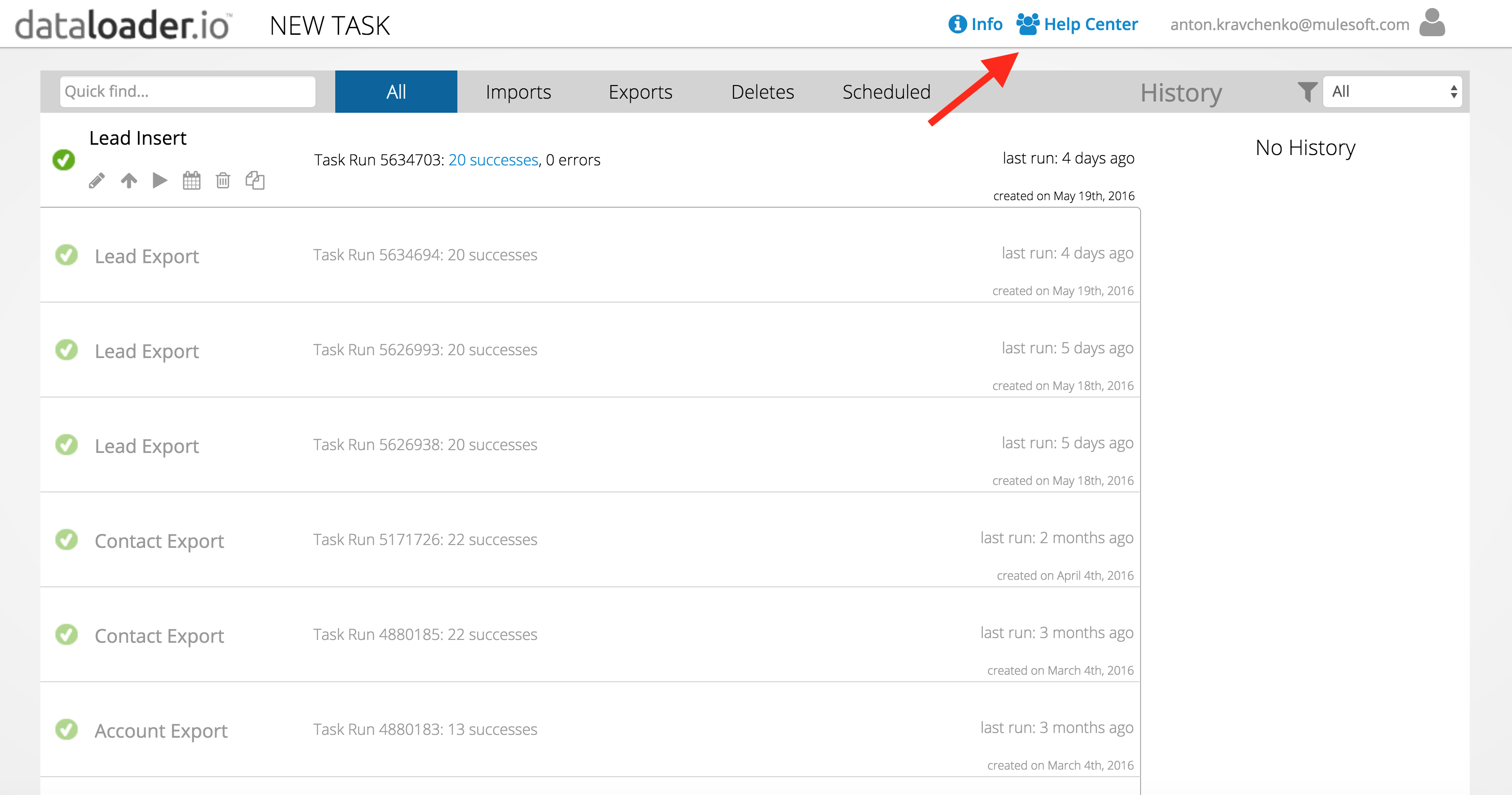 dataloader.io Help Center incorporates the following:
Knowledge Base
Knowledge base replaces our old documentation site with a new, simple interface. It allows users to easily search through all pages and even suggest related articles to proactively guide you.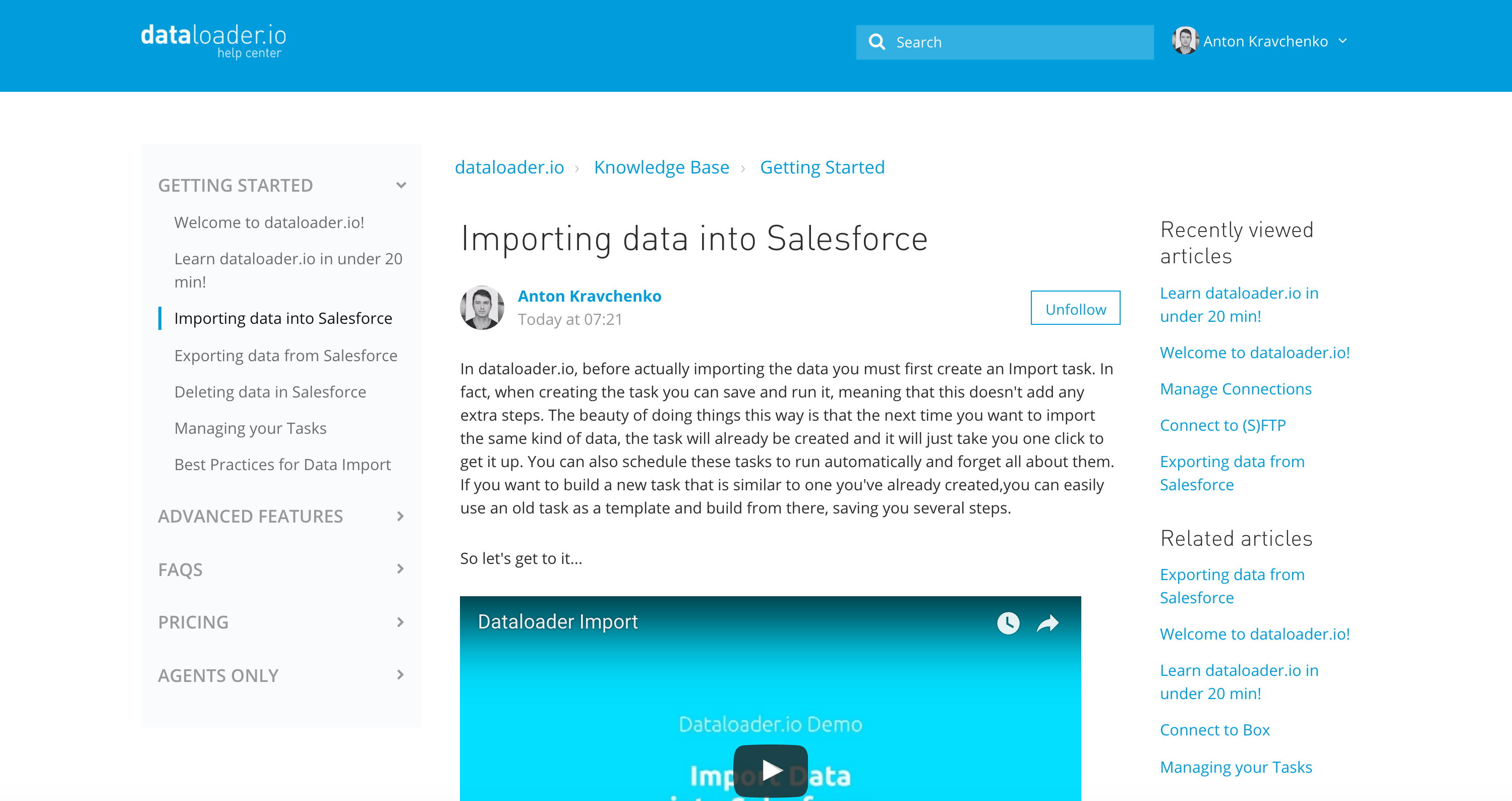 Online Community
Stay tuned in our new online community site! Here you can look for answers, ask questions and help others. Help us make dataloader.io even better by providing your feedback in the community's product feedback page.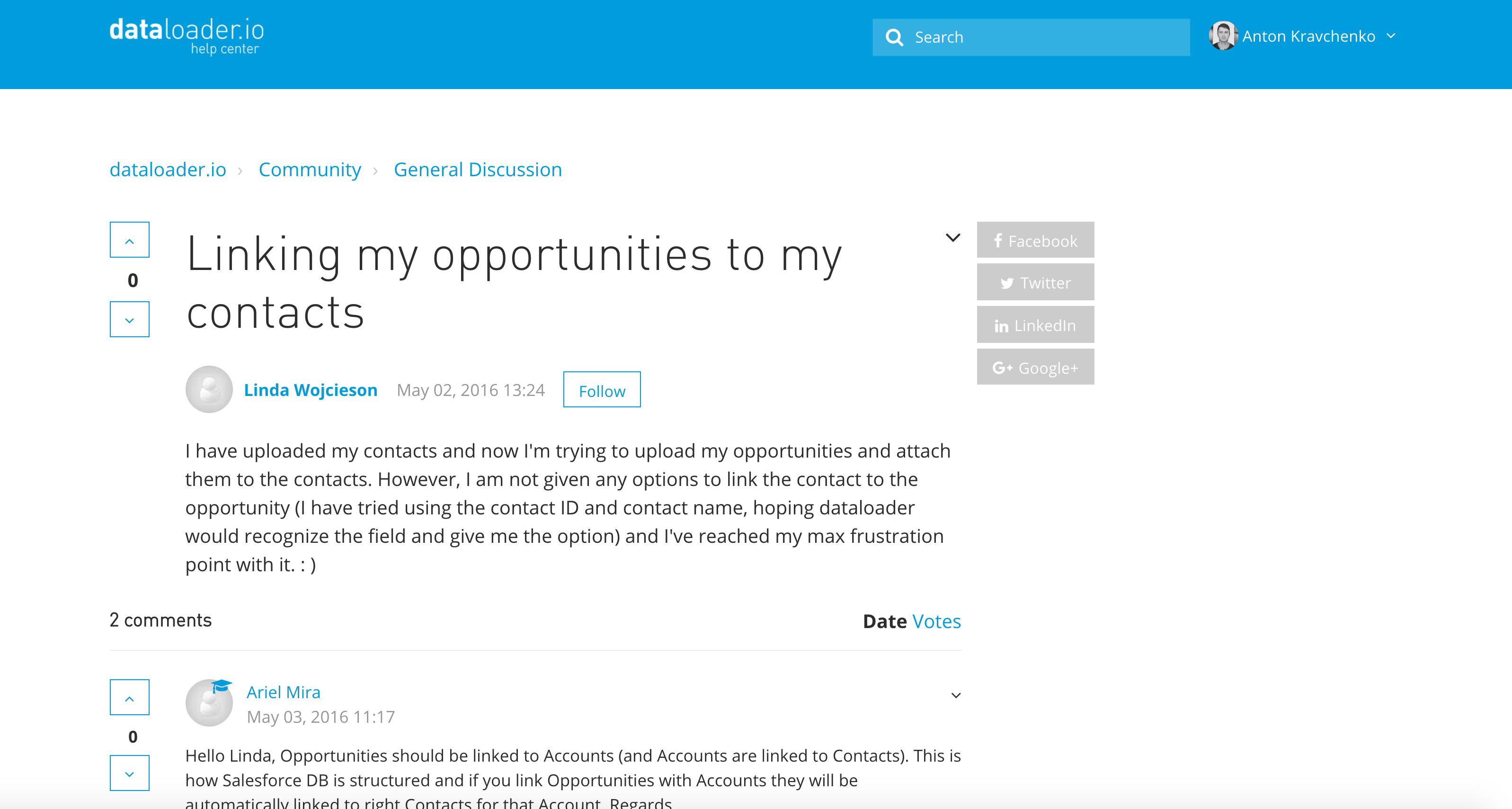 Customer Service Portal
Connect to dataloader.io experts and get complex problems solved quickly. Customer Service Portal is only available for dataloader.io Professional or Enterprise users. Upgrade your subscription to get access to support and more.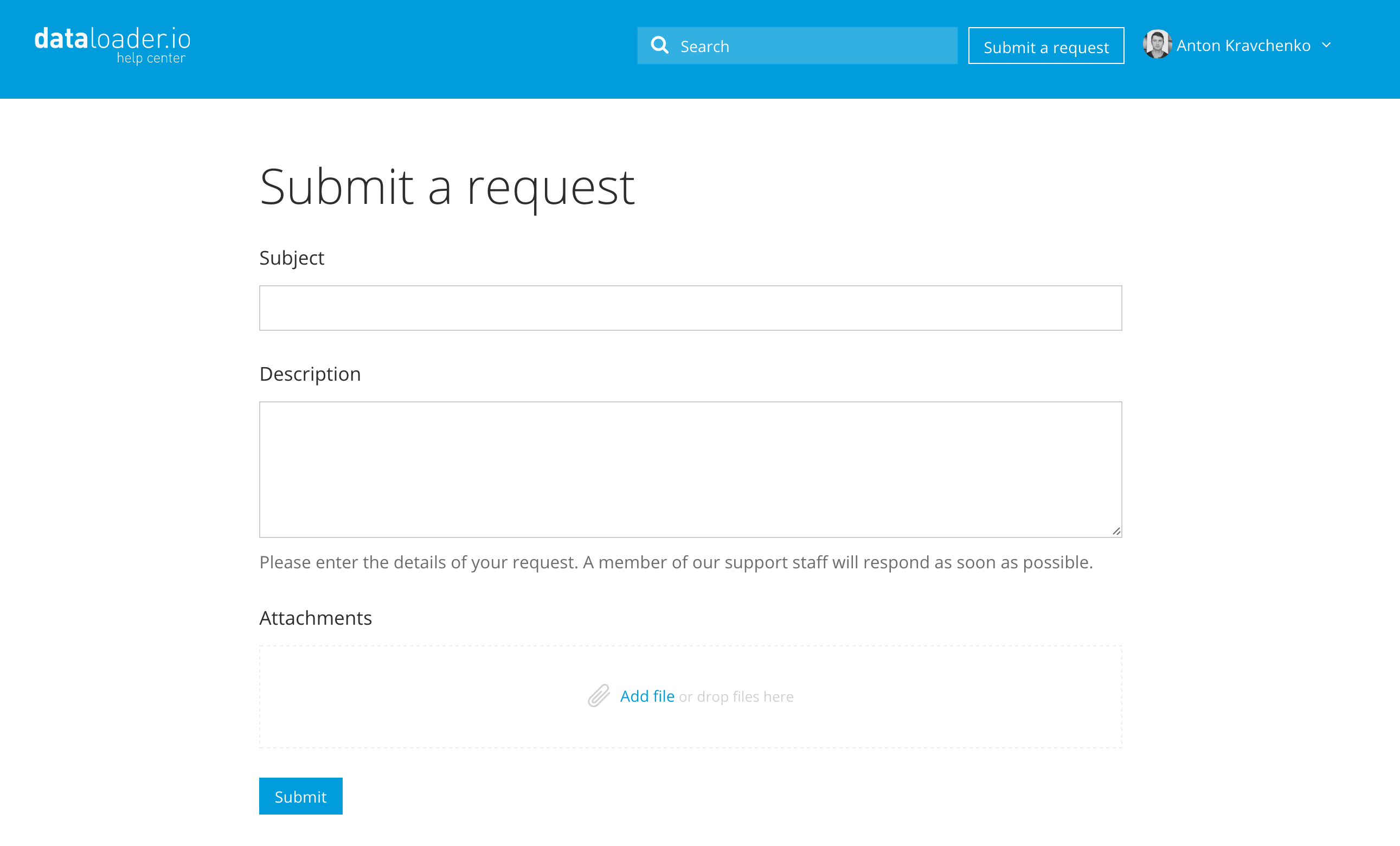 This release also includes a bug fix for importing attachments.
Thank you for making us the most popular app on the Salesforce AppExchange and keep sending your feedback on product update page.
dataloader.io Team