This article is intended to differentiate dataloader.io, a cloud based MuleSoft product from Salesforce Data Loader which is a Salesforce downloadable application.
dataloader.io
It is a 100% cloud based solution to import, export and delete information from Salesforce available on http://dataloader.io.
dataloader.io Support service is available on this help center and only for dataloader.io Professional or Enterprise users. Upgrade your subscription to get access to support. If you are dataloader.io Free tier user, please leverage the knowledge base and the community for your support needs.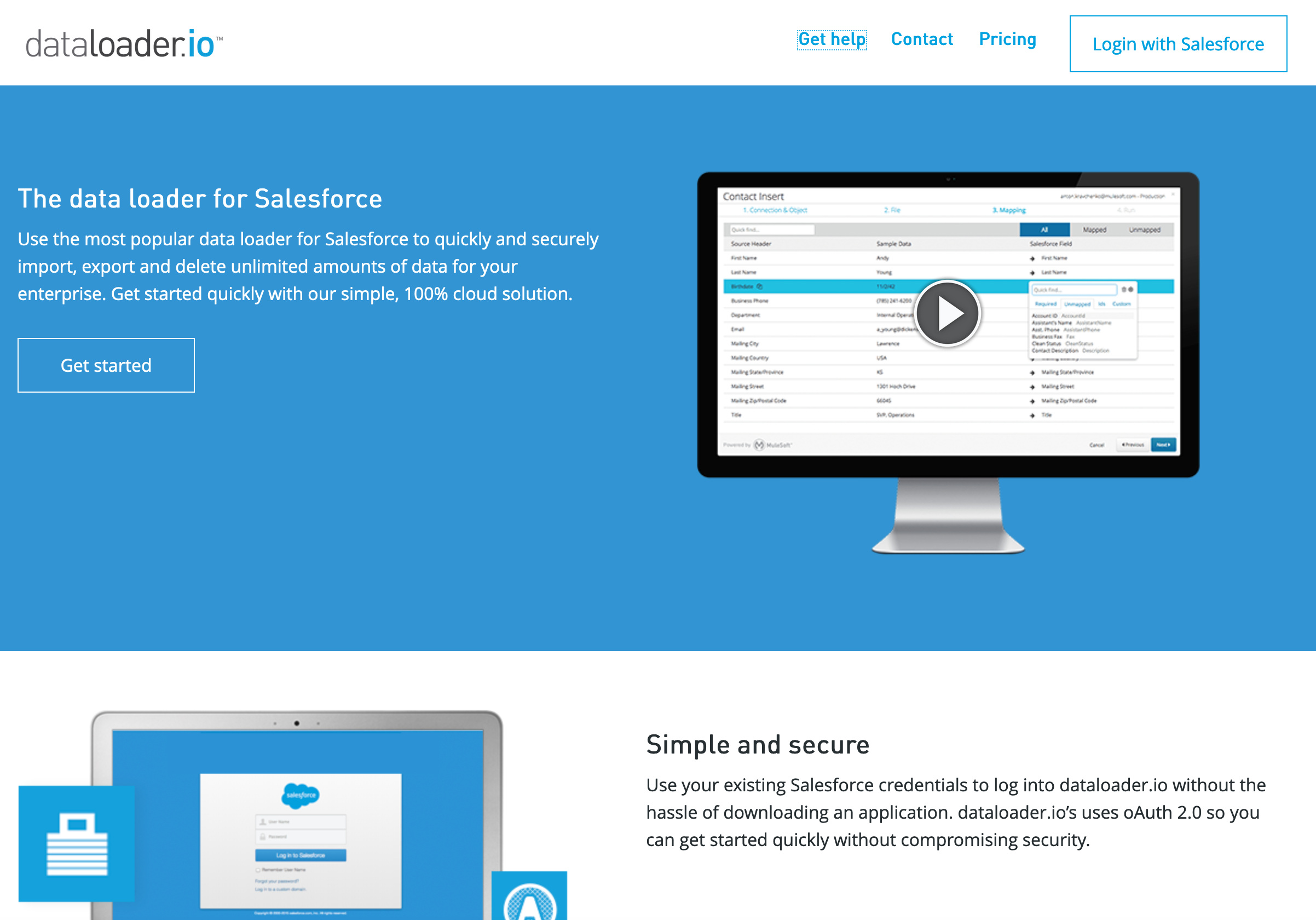 dataloader.io home page and starting point.
Salesforce Data Loader
This is a downloadable application supported by Salesforce. dataloader.io is not related to this product. You can find more information about this product on Salesforce documentation.
In case you need support for this product please get in contact with Salesforce Support team.

Salesforce Data Loader application.